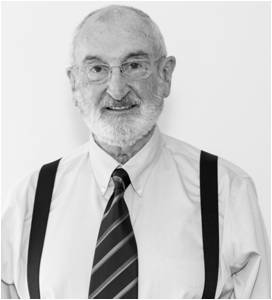 Julio Decaro
CMI Chairman
Julio Decaro is PhD in Medicine, graduated from the University of Uruguay with Gold Medal in 1974.
He conducted studies at Harvard University, in the Institute of Mental Research (Palo Alto, California, USA) and IPPEM (Private Institute of Medical Psychology, Argentina).
He taught at the University of the Republic and the Catholic University, as well in most recognized management training centers, public and private, in Uruguay.
He has acted throughout his career in several management positions and direction and is currently Chairman of CMI Interser.
He is co-author of the books: "Negociación 2000" and "Vivências desde o último peldaño".
He is author of the books: "La Cara Humana De La Negociación", "El Día Que Desperté Dos Veces", "La Clave No Es Entender…Es Darse Cuenta", "Nuevos Líderes Para Un Nuevo Mundo" and "Catador de Vida".
He has given courses and advised both private companies, and governmental and nongovernmental organizations in the United States, Latin America and Europe.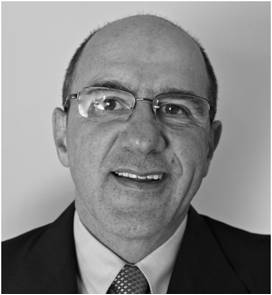 Gabriel Medina San Martín
Director
Public accountant graduated from the University of Buenos Aires. Post-graduate studies in the USA, specialization in Negotiation and Mediation from Harvard University, from Pepperdine University and from the American Arbitration Association, among other institutions.
Lecturer for conferences and seminars and negotiation professor for Masters programs in universities as: Anahuac (Mexico); Catholic (Bolivia); San Carlos (Guatemala); Siglo21 (Córdoba, Argentina), Francisco de Vitoria (España); University of Barcelona. Was Negotiation professor for MBA program of IDEA (Argentina), and Negotiation and Mediation professor for the Catholic University of Argentina (UCA).
As CMI Interser consultant, has worked in the United States, Canada, Spain, and seventeen different countries of Latin America, providing consultancy in negotiation, facilitation of complex negotiations, coaching executives and presenting courses, workshops and conferences on negotiation, management of significant relationships and conflict resolution. Has developed large experience in structure and facilitation of complex processed of negotiation involving multiple parties.
Some non-confidential works were provided for clients such as: AACREA; Abbott; Accenture;Inter-American Development Bank; Bell South; Cargill; Cemex; Deutsche Bank; General Mills; IBM; Kimberly Clark; L'Oreal; Mastercard; Novartis; Pepsico; Price Waterhouse; Peugeot; Ron Santa Teresa; SAP; Syngenta; Telecom; Verizon; Walmart.
Is responsible for the general direction and is part group of professors of the workshops in Negotiation organized and presented by CMI Interser at Harvard University in Cambridge, USA, since 1995.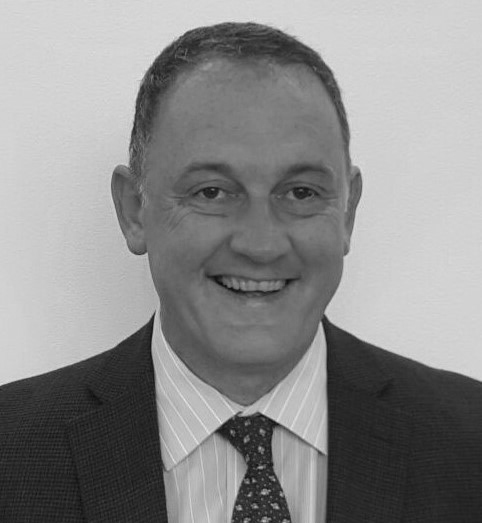 Gonzalo Robaina
Director
Psychologist graduated from the Catholic University of Uruguay. Specialization in Labor Psychology. Specialization in Negotiation in the United States through CMI International Group at Harvard University.Graduated from the training program for consultants of CMI International Group in Cambridge, United States.
Provided training in negotiation and rendered consultancy in more than 17 countries in Latin America, United States and Europe to different organizations among them: Coca-cola, Samsung, Ford, SAP, Verizon, Maersk, Deutsche Bank, Banco Santander, IBM, L'Oreal, Shell, Lloyd's TSB Bank, J.P. Morgan Bank, Pemex, ABN Amro Bank, Nextel, Inter-American Development Bank, RCI, Bank Boston, BBVA, Multinational Peace Forces of the United Nations, Telecom, Telefónica, Government of Mexico, and McDonald's.
Speaker in lectures and conferences in themes related to management of negotiation and of human relations inside organizations in different universities of the American continent. Professor at the University of the Republic of Uruguay and many center for business training in Latin America.
Member of the team of professors that conduct the Negotiation Workshops presented by CMI International Group at Harvard University, along with Bruce Patton, Brian Mandell, Michael Watkins, and others.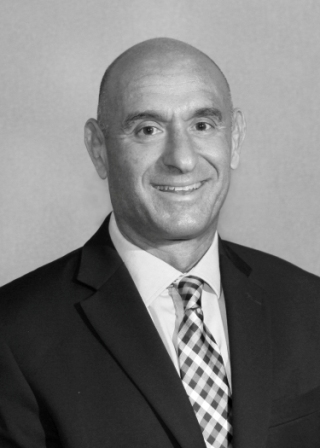 Gustavo A. Biasotti
Director
He is a CMI Interser director. He graduated as a lawyer in the Faculty of Law and Social Sciences of the University of Belgrano (Argentina) in 1989. He furthered his training in a workshop organized and directed by CMI Interser at Harvard University and then completed it at the training course for CMI Interser teachers (Montevideo, Uruguay).
Since the year 2000, he has given lectures, seminars, workshops in negotiation, and carried out consulting work in different Latin American countries for firms and organizations such as: Arcos Dorados; Bacardi; Banco Santander; Bayer; Bristol Myers; British American Tobacco; Cargill; Claro; Coca-Cola; Danone; Dow; DirecTV; Emerson Process; Ford; HP; IBM; Kimberly Clark; L´Oreal; MARSH; McDonald's; Movistar; Nestle; Nidera; Novartis; Pan American Energy; Philips; Prosegur; PSA Peugeot-Citroën; RICOH; Sanofi; SAP; SC Johnson; Syngenta; Telecom; Techint; Turner Broadcasting; Toyota; Unilever; VW; Willis; Xerox; among others.
He was a professor for Negotiation Mechanisms in the Masters of Business Administration course at the Instituto para el Desarrollo Empresario de la Argentina (IDEA). He performs as a masters profesor at Universidad Anahuac (México) and at Escuela de Negocios José Giai in Universidad Empresarial Siglo 21 (Córdoba, Argentina).
He is part of the instructors' staff that are responsible for the organization and delivery of Negotiation Workshops that CMI Interser organizes at Harvard University (Cambridge, USA).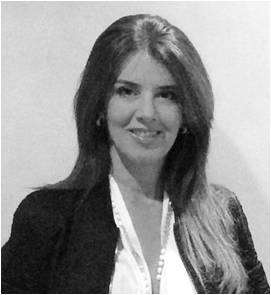 Valeria Bogadjian
Director
She is a organizational psychologist graduated at the Catholic University of Uruguay. She has completed postgraduate studies in human resources and organizational consulting at the same university. She has specialized in Marketing at ORT University of Uruguay; and is practitioner in neurolinguistic programming. She has taken courses in Project Management (IEEC-CMI Interser) and Transactional Analysis (CIANCC). She received training in negotiation in the United States, Harvard University, in activities organized by CMI Interser. She completed her education at the training course for CMI Interser teachers at the offices of the company in Cambridge, USA.
She is director of CMI Interser, and of the business unit Humanware. Currently, she is responsible for the area of training and consulting in IT change projects; and training young negotiators.
As an international senior consultant CMI Interser, she has taught numerous workshops, courses and conferences on issues related to prevention, conflict management and negotiation within the projects of technological change, to recognized organizations in more than twelve countries in Latin America. One of the areas that she has developed more experience is what concerns investigations relating to the management of the human factor in the process of implementation of integrated management systems. She also has specialized in conducting workshops aimed at business area and relationship management: Difficult Conversations, Effective Oral Presentations and Mindful Cooking. She has developed the CSR Program, MAC: Assertive Conflict Management, aimed at young negotiators.
She has developed training and consulting work for various organizations in Latin America and schools among which are: Accenture, Antel, Banco de Seguros del Estado, Banco BAMER, Banco Delta, Banco Supervielle, BANTOTAL, BBVA, BROU, Caja Nuestra Gente, Cerro Vanguardia, Citibank, Citicorp, CUTI, DHL Worldwide Express, Diners Club, Financiera Confianza, Genexus Consulting, Ibersis Grupo Unión FENOSA, IBM, Lloyds Bank, PMI, Ron Santa Teresa and Andrés Bello University.