Our consultants are also
known authors.

The international partners of CMI Interser are known leaders of opinion in negotiation and relationship management. They not only have served and continue to serve in different universities but also teach and speak in conferences all over the world, continuously working ad honorem in the management of conflicts for governments and international organizations. Moreover, they have published a number of popular books like Getting to Yes: Negotiating Agreement Without Giving In and Difficult Conversations: How to Discuss What Matters Most, as well as a diversity of articles for Harvard Business Review, Sloan Management Review and other publications.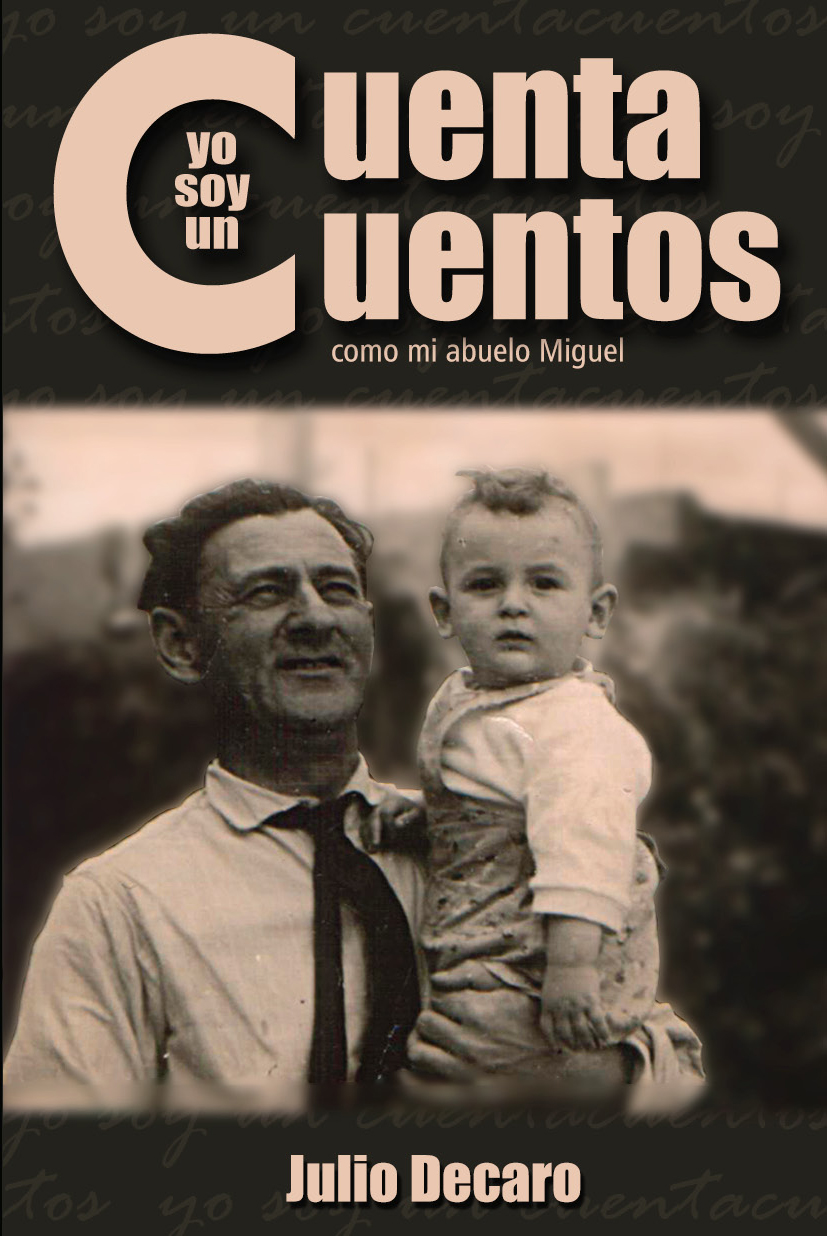 Yo Soy un Cuenta Cuentos
(...) although I don't know how to define my current job and I haven't always had the same one, I would dearly love to have my grandfather Miguel's job: living a simple life and telling equally simple stories inspired by ordinary things (…)
I'm a storyteller like my grandfather Miguel
Delving into his innermost being – the only possible place to find oneself – Julio Decaro invites us, once again, to walk in his steps; he brings us closer to his intimate reflections and regales us with his stories.
Let's accept the invitation of this heart, which opens up and shares its truths with us.
Let's join him on part of his journey, and in so doing, let's keep writing our own.
Download this book in PDF free: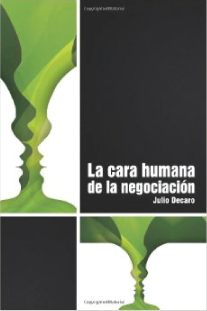 La cara humana de la negociación
In this book, Dr. Decaro applies in a precise way the various resources of the modern behavior sciences in negotiation as intelligent interpersonal forms.
The direct language grasps the interest of our adult side, at the same time attracting our inner child, curious and intuitive, that all of us have, to learn negotiation in the win-win model.
"Negotiators must continue to learn from psychology. This stimulating book is full of such order of ideas that negotiators need." Prof. Roger Fisher. Emeritus Professor at Harvard University.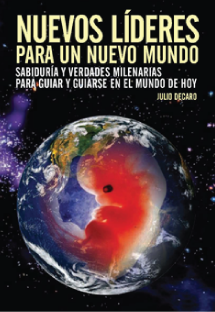 Nuevos líderes para un nuevo mundo
The leaders that lead a new world shall conjugate the ancestral knowledge with concrete practical experience.This combination is indicated for making efficient, human, ethical and sustainable decisions. Dr. Julio Decaro synthesizes his great experience, his lectures, his heart and his intelligence to transmit a model with a profound spiritual sense and concrete content.
Download this book in PDF free:
If you wish to get a hard copy of the book, send us an e-mail to nuevoslideres@cmiigroup.com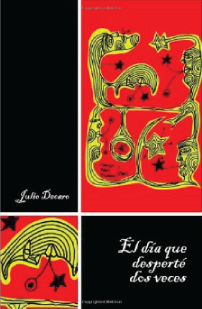 El día que desperté dos veces
"If you have to do something urgent, do not start reading this book because you will get stuck. But if you do, you will not regret it because you will dive in an uncommon adventure; the solemn and fun habit to think."
China Zorrilla
Download this book in PDF free: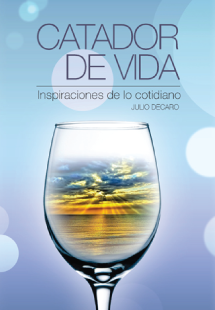 Catador de Vida. Inspiraciones de lo cotidiano
To know yourself is key to the Heaven's door.
To know yourself it is necessary to observeoneself.
To oneself observe it is necessary to discover oneself.
To discover oneself, God has to borrow you his eyes.
From there, each one is on his own.
But how?
What to do?
I was walking through a street in Boston,
Trying to find the NBA Hall of Fame.
I asked to one local resident:
How do I get to the NBA Hall of Fame?
He looked at me from head to toe and said:
Practice, practice, practice a lot!
Those are wise words…
Download this book in PDF free: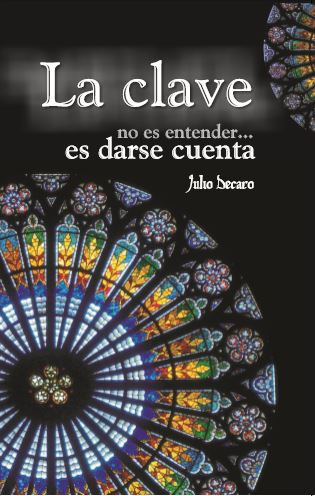 La clave no es entender... es darse cuenta
"Quien no llegara a conocer nada más que las criaturas, no necesitaría reflexionar nunca sobre sermón alguno, pues toda criatura está llena de Dios, y es un libro. …las experiencias externas no son ninguna cosa externa para el hombre ejercitado, porque todas las cosas tienen para el hombre interior, una divina e interna forma de existencia"
Meister Eckhart - German Philosopher (1260 - 1328)
Download this book in PDF free: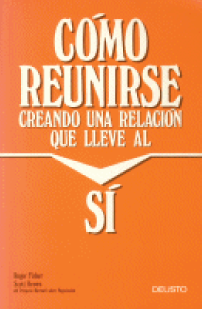 Cómo reunirse creando una relación que lleve al sí
To have a relationship is necessary two people, but to change the quality of this relationship only one person is needed.
The same way we react to others, they react to us; so, if we change our behavior we may change the way they react. This book is based on the assumption that change is possible and that each one of us may improve the way he or she deals and treats the others. Exposes in a clear fashion the basic principles to help people grow and maintain the kind of relationships that they need to get what they want.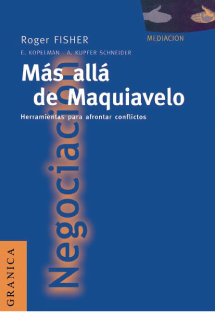 Beyond Machiavelli
What to do when facing any kind of problem?
Beyond Machiavelli is presented as a group of tools to face all kinds of conflict. Analyzing the elements of a conflict, the authors teach us to advance in the path of resolution.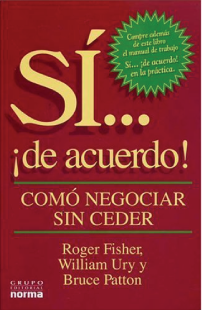 Getting to Yes: Negotiation Agreement Without Giving In
The book Getting to Yes presents the structure of negotiation from the Harvard University Negotiation Team in a simple and practical fashion, with widely proven result, as those who have set in a negotiation table may confirm.
As the authors say, what is written in the book is not new and, certainly, many people already knew, however, it is presented in a systematic form and gathers knowledge from theory, research and experience of different studies in the subject. Strategies in negotiation to satisfy all sides. Straight strategies determined to protect the negotiator's own interest while getting along with people who have opposite interests. Even if we negotiate everyday, it is not easy to do it well. The common negotiation strategies usually leave people unsatisfied, tired or alienated, or all three at the same time.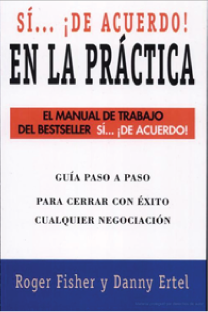 Sí, ¡de acuerdo! En la práctica
This book follows and completes Getting to Yes. Based on the same philosophy, presents case studies, graphics and formats that allow the reader to prepare his or her own strategy in more productive and effective manner. Rich in formats, examples and clear explanation of the seven elements that are key to successfully close any negotiation.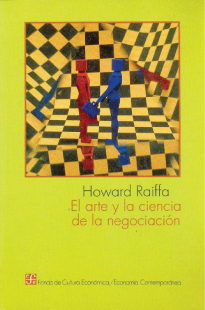 El arte y la ciencia en la negociación
The presence of conflict in human relations is constant; however, according to Howard Raiffa, conflicto may be appreciated by itself as a progress generator since it drives individuals and society to elaborate creative and rational ways to solve and overcome them.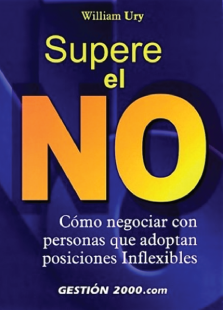 Getting Past No: Negotiating With Difficult People
William Ury teaches the ways to overcome obstacles in negotiations and be successful. What can we do when facing someone who does not want to negotiate or is uncompromising? How can we reach an agreement when the other party does not yield a single inch? This book teaches you to overcome the No. With this proven five step strategy you will find a way to disarm difficult negotiators, will learn to put an end to evasive language, to dodge attacks and to avoid dirty tricks.
Ury's method of "penetrating negotiation" is not based on winning over opponents, but on winning the opponents, in making reason rule, not bringing others to their knees. Techniques to disarm conflict and produce creative options to will attend to the need of both parties are presented.
You will learn to recognize your opponent's the points of view… without giving in, and to express your own opinions… without aggravating the other.